Sanderella Cleaning Services
Trust • Attention To Detail • 100% Satisfaction
Sanderella Cleaning is a Professional Janitorial Service providing complete Commercial Cleaning & Residential Cleaning, specializing in the career person's home–giving them peace of mind and the time to enjoy the essential things in life.
Sanderella Cleaning is built on trust, dedication, and appreciation for all who choose to do business with us. Our employees are interviewed, screened, and professionally trained. These bonded and experienced staff members come to the company with years of experience; their honesty and dependability are commendable, and they are our greatest asset.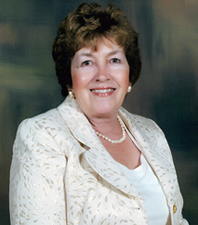 My name is Sandra Bachmann, owner of Sanderella Cleaning. I started cleaning offices in 1987 at Imperial Oil Nanticoke Refinery and began Sanderella in 1996. Discover Sanderella's attention to detail and competitive pricing–I will always personally guarantee you 100% satisfaction.